Don Jazzy Makes Shocking Revelation On Instagram
Nigerian music producer, Don Jazzy has confessed to sleeping with an adult movie star during a question and answer question on Instagram.
Recall, Don Jazzy had uploaded a bedroom photo of himself and his lifelong crush, Rihanna via the photo-sharing platform.
On Wednesday, the Mavin Record boss made the shocking revelation and he also added that women, who indulge in making x-rated films, are good friends to keep because they are genuine.
See the music producer's post below;
Naira Marley tweets about the snitches that got him arrested for attending Funke Akindele's house party
The singer said henceforth his loyalty will be dedicated to his die hard fans popularly known as 'Marlians.'
Naira Marley has reacted to the snitches online who he believes got him arrested for attending a house party.
The music star was among the celebs who were present at Funke Akindele's house party on Saturday, April 4, 2020.
In a series of posts shared via his Twitter page on Wednesday, April 8, 2020, the singer slammed the snitches who got him arrested and still wanted him to fight the government on their behalf.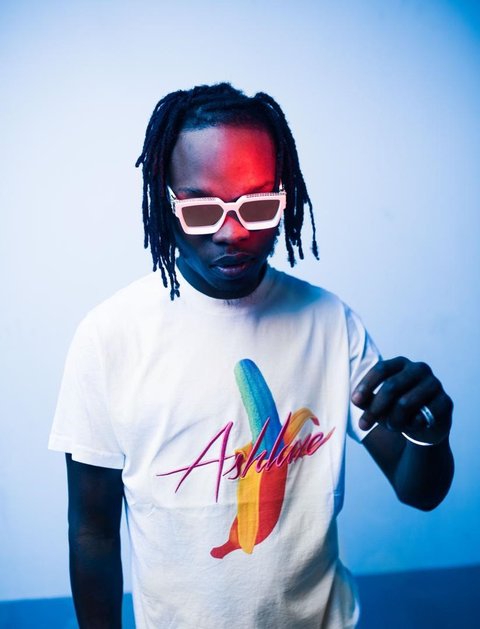 "Snitches on twitter will get you arrested and still want you to fight the government. From now on its just Marlians Only. Let's all listen to the government and give them our full support," he tweeted.
"Just to show that I have no problem with anyone that dragged me on Twitter, everybody that dragged me should send their account and I will check ur page to check if u dragged me before today before I send your money. All love Red heart Thanks.
Marley was arraigned on Wednesday, April 8, 2020, after he violated the government's lockdown order by attending a house party.
After the announcement of appearance, the Lagos state government then pardoned the singer and the two other defendants.
However, the pardon came with three conditions.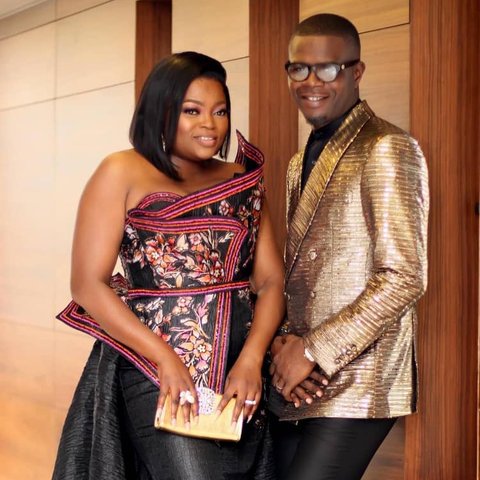 Akindele and her husband, JJC Skillz who are the main culprit were arraigned before the Ogba Magistrate Court on Monday, April 6 where they were sentence to community service and fined 200,000 Naira for defying the government's stay at home order.
Popular singer, Tiwa Savage took to her Instagram page to share one of her priceless moments with her son, Jamil Balogun on Wednesday.
The duo, who are currently spending time together during this lockdown period, could be seen having fun by singing Davido's 1 Milli song.
Mama Jamjam, as she is fondly called, stated that her son makes her laugh and the song by her fellow colleague is one of her favorites.
In her words,
'We have some priceless moments, Jam Jam always in my videos cracking me up BTW Jamil says the price has gone up #1milli one of my fav songs ATM'.
Controversial Nollywood actresses, Etinosa Idemudia and Halima Abubakar recently clashed on Instagram following the stolen baby photo saga.
 Recall that Abubakar got called out by a web user for stealing her baby's photo to announce her delivery without her consent.
Taking to the photo-sharing app, Idemudia, who once stripped naked on MC Galaxy's Instagram live video, called out her colleague with the words;
"How can you steal another person's baby and uploaded it as yours OMG!! Things are really getting serious. Is it peer pressure? Family pressure. Oh My God, this is not a laughing matter oh. The desperation yo look successful and or productive. Kai. Mehn! Let's all just protect our mental health. This life no be competition ".
Halima soon got caught wind of the post and also took a swipe at her colleague by reminding her of her past.
See the exchange below:
TODAY IN HISTORY 9th April
On this day in 2011: A parliamentary election was held in Nigeria. The ruling party lost key parliament seats in the first of three crucial elections this month.
In 1945 NFL required players to wear long stockings.
JOKE OF THE DAY
A child asked his father, "How were people born?" So his father said, "Adam and Eve made babies, then their babies became adults and made babies, and so on." The child then went to his mother, asked her the same question and she told him, "We were monkeys then we evolved to become like we are now." The child ran back to his father and said, "You lied to me!" His father replied, "No, your mom was talking about her side of the family."😁😁😁😁
FUN FACTS
Did you know the average person laughs 10 times a day.
Did you know the average person swallows 295 times during a meal.
Did you know the average golf ball has 336 dimples.
Thanks for been a part of today's news. Kindly subscribe on our YouTube page @signaturetv.org, send feedback on newsroom@signaturetv.org.
Catch you again tomorrow.
signaturetv.org/internet/DS